Janitorial Service In Brampton & Mississauga
Finding reliable janitorial service providers in Mississauga is not an easy thing but trusting us for the task can save you beating your brains out. Akkadian Cleaning has been offering commercial and office cleaning services for well over ten years. During this time, we have gained vast experience and expertise. Dealing with various clients and providing them with different cleaning services, we have been successful in marking ourselves as one of the best janitorial cleaning companies in  Brampton.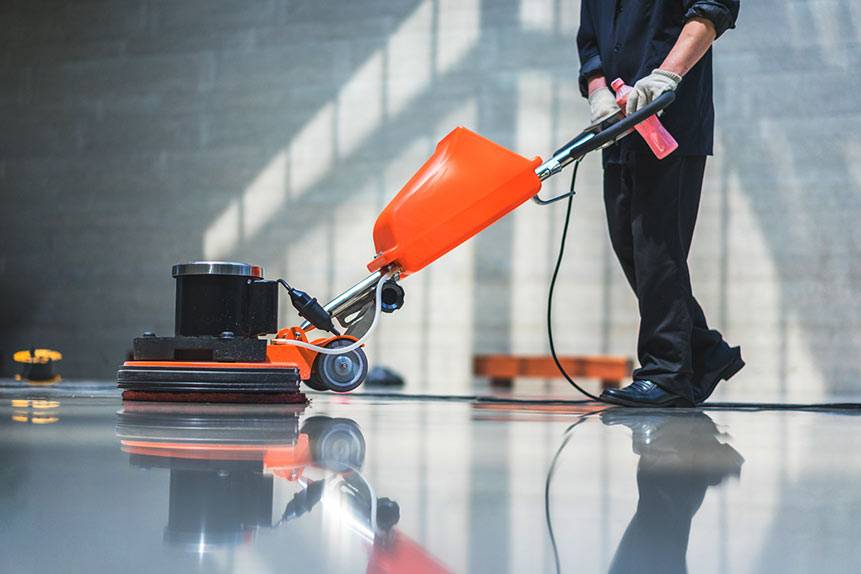 Vision
To create a progressive and passionate company committed to 100% customer satisfaction in the commercial janitorial industry
Mission
To demonstrate our respect for all employees, partners and customers through our superior work ethics, and passion for the highest quality service resulting in delighted customers.
Value Proposition
Our quality and innovative Janitorial Services provide our customers a timely, hassle-free experience through our reliable and well trained staff.
Along with the above-mentioned janitorial service in Brampton, we offer commercial cleaning services as well. These include providing cleaning services for churches, restaurants, warehouses, shops, offices, and other commercial buildings.
In addition to this, we also offer post-construction cleaning services. In this domain of our work, we clean up the debris and other items left at a construction site. We dispose of the debris and clean the place. It covers both, exterior as well as interior cleaning after construction and renovation projects.
Please check our website completely for other services we offer.
Why Akkadian Janitorial Cleaning Services?
Akkadian Cleaning Services has been working as janitorial service providers in Brampton for many years. We have the right set of skills to provide any sort of cleaning job. Let us give you some categorical reasons for why you should hire us for Janitorial Services in Mississauga.
We believe in offering nothing but quality services to our clients. We go out of our way to ensure that our staff uses quality cleaning material and equipment. We regularly check the quality of the services by taking client feedback and improving our processes. We believe in continuous learning. It is one of the reasons why we have been able to offer quality services to our clients time and time again.
Our staff is highly trained and knows how to do the job. Moreover, they are skilled and knowledgeable to operate machinery to perform a cleaning assignment. During the hiring process, we hire the best cleaning members who have relevant experience in the cleaning industry. In addition to this, we provide training to our staff to ensure that they are keeping up with the industry standards in offering cleaning services to clients.
Apart from this, our staff is honest and they perform their job diligently. Before hiring them, we perform background checks on them to ensure that they are trustworthy. Hence, you should not have any problems trusting them with the janitorial services they offer. 
Quality Cleaning Material and Tools
The reason why we have been able to maintain a high standard is that we make use of quality tools and equipment. We make use of eco-friendly cleaning material and solutions that are not abrasive and still do the job well. In addition to this, we keep updating the equipment we use for cleaning to keep up with the industry standards. We make use of cleaning equipment that performs the best job. Hence, you will never find a reason to complain about the quality of our services.
Customer-Centric Services
Our approach to making our janitorial services in Brampton and Mississauga the perfect is being customer-centric. We keep client satisfaction as our priority and ensure that you get the services that you seek. Moreover, you can hire us for occasional or regular cleaning services. For regular cleaning services, our staff will mop the floor, clean the washrooms, clear the garbage, dust the furniture, do upholstery, and any other services. 
Occasional services include carpet washing, window washing, upholstery cleaning, and others. In addition to this, if you have marble floors, our staff will clean them and wax them as per the requirements of the client. 
When a client calls us, we get to their location to assess the services that they require of us. We provide an estimate on the cost of our services and ensure that the client is on the same page as we are. Moreover, we customize our service as per the client's budget and try to give our maximum within that amount. Once we finalize the deal with the client and discuss the services that we will offer, we schedule an appointment. Our janitors will reach the location on time and provide you the services that you require promptly. Also, our staff is trustworthy; clients should not have a problem trusting them with their belongings. They are honest individuals who perform their job with great integrity.
Safety Precautions During COVID-19
We take this fact very seriously that COVID-19 has affected disastrously the whole world. So, our staff exercises all the safety precautions very carefully. From using personal protection equipment and wearing masks to keeping the surrounding areas, they take care of everything. Disinfectants are used to clean surfaces such as switchboards, door handles, countertops, and even floors. 
We offer affordable cleaning and Janitorial Services in Mississauga to our clients. Our services are in-line with the budget of the client because we customize them according to your range. In short, we cater to all the clients' problems and ensure that they get quality services.